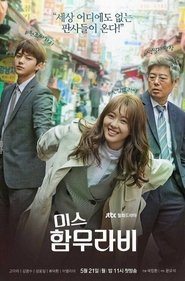 Miss Hammurabi (2018)
I didn't really have a particular interest in watching Miss Hammurabi before starting it. It was a random pick amongst the currently airing dramas but I surely do not regret it. I especially loved it for the actor Sung Dong Il who played Chief Judge Han Se Sang.
An optimistic young judge with a zeal for justice and passion for helping the weak enters the world of judges and causes disruption and chaos within the age-old structures of strict hierarchy and untold laws which everybody seems to adhere by but not out dear Judge Park Cha Oh Reum (Go Ara). She joins the office with Im Ba Reun (Kim Myung Soo/INFINITE'S L), a classmate from her high-school days.